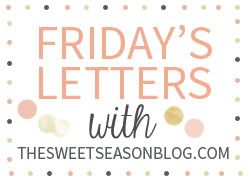 Dear Friends, I still can't believe the incredible outpouring of support and love that I've received the last few days. Y'all are amazing, and I don't know how to begin to thank you! I'm doing better... Just getting it written down and out there has helped immensely, as has hearing that I'm not alone. I love y'all!
Dear Mom, Happy birthday! I hope you have an absolutely wonderful day. Try not to freeze up there in Chicago! Love you!
Dear Moose, Burping in my face while I blog is really, really so far from okay I don't even know where it is. Ugh.
Dear Matthew, Taking naps is still super cool. You should try it sometime.
Dear Buddy, I'm SO excited to have you home today!!! Enjoy getting to fly a couple of times and then get your butt home to snuggle with your boys and me. It's been a long two months. I love you, hubbabubba.
Dear Terren and Juliana, I can't believe how blessed we feel that Ryan was put into a flight with your sweet (crazy) husbands. Not only did he get great guys to fly with, but I got two amazing Air Force sisters out of it. I don't know what I'd do without you two here!
Dear Sabre Flight, Ryan takes command today. I wish you the best of luck. (Seriously, though, SO excited for the new makeup of the flight... It's going to be awesome!)